Austin & Larson Tax Resolution
Affordable Tax Attorneys In Brighton, MI
Resolve Your Tax Debt Today! Complete Tax Relief Services
Tax Debt is Often
Intimidating
Frustrating
Confusing
Embarrassing
Stressful
… But it Doesn't Have to Be
We Are Brighton's Trusted Tax Attorneys
As a leading tax debt resolution firm, we specialize in helping individuals and businesses resolve their tax issues with the IRS or the State of Michigan. Our goal is to make professional tax assistance affordable and accessible to all. We are a locally based Michigan enterprise with offices in Brighton, Saginaw, Lansing, & Jackson, where our team of IRS Enrolled Agents, CPAs, and Tax Lawyers personally work with you to alleviate your tax burdens.
Austin & Larson Tax Resolution understands the challenges of dealing with tax authorities, and we are here to make the process hassle-free for you. Whether you are grappling with tax issues at the State of Michigan or the IRS, we are prepared to assist you, no matter the size of your tax debt. Our dedicated team is committed to providing you with the affordable tax assistance you need. Contact us today for a complimentary consultation to kickstart your journey towards resolving your tax debt.
Looking For A Fresh Start in Michigan?
We Are Here To Help!
Should the weight of tax debt be pressing down on you, we urge you to connect with us to avail of a no-cost consultation. Our objective revolves around untangling tax debt complexities for clients entangled in an array of tax-related dilemmas. It would bring us immense satisfaction to furnish you with solutions to your inquiries and aid you in swiftly settling your tax debt matters.
We Understand What You're Going Through
Having assisted numerous clients with tax debt issues, we fully comprehend the exasperation involved in the process. We empathize with clients facing a myriad of emotions from confusion to embarrassment. Engaging with tax authorities alone might resemble a conversation in a foreign language. We understand your plight, and are eager to lift the weight of resolving tax debt from your shoulders!
We Are Here To Help
Dealing with tax authorities on your own can be one of the most frustrating experiences of your life and in many cases a seemingly endless process. Not only is it frustrating, but in the event that a case is settled without representation, the amount owed to the IRS is typically much higher than having a certified tax specialist work to resolve the case on your behalf. Reach out today for a free consultation and we can discuss all of the details of your case to determine if we would be a good fit for helping you resolve it!
We Know Tax Debt Resolution
We have 5 years experience dealing with tax authorities and know exactly what needs to be done to get resolution as quickly as possible. Tax debt issues that are not dealt with promptly can often end up becoming much larger problems quickly as additional fees for non payment are added to your balance. If you are experiencing any sort of tax related issue, reach out today to speak with one of our team members to learn more about how we can help you resolve your tax debt quickly and as pain free as possible!
Our Process | Simple, Fast & Stress Free
Step 1: Initial Contact
During your first call to our office, we will ask you a brief background of your current tax situation and determine the most convenient office location for your free initial consultation.
Step 2: Free Consultation
We will meet with you to review and discuss your individual facts and circumstances to create a customized tax relief plan for your situation and the next steps to take to resolve your tax situation.
Step 3: Begin Resolving Debt
Once we have decided to move forward, we will immediately begin working with the IRS on your behalf to resolve your case as quickly as possible. We will also provide advice and the steps you need to take to ensure you do not acquire any additional debt while we work to settle your case. From the moment you retain our firm, we will be your voice with the IRS and the point of contact for all taxing entities.
Step 4: Monitor Case Status
Some tax debt cases can be resolved quickly, while others may have quite a bit of back and forth contact with the IRS to reach full resolution. We will regularly monitor your case and keep you in the loop along the way so you are never left in the dark.
Step 5: Tax Freedom!
It is our goal not only to resolve your current tax debt but also to make sure that you don't have any further tax problems. After we have reached resolution with your case, you will be fully equipped with best practices to avoid future tax issues of any kind.
We're Here To Help
We understand the challenges of managing tax-related issues, and we are here to offer a solution for your tax payments. Our highly experienced team excels at representing clients before the IRS and resolving tax liabilities comprehensively. We are eager to extend the same level of assistance to you. Don't hesitate to schedule your free consultation with an affordable tax attorney today!
Brighton, Saginaw, Lansing, and Jackson, MI
Free Phone or In-Person Consultation
Fill out the form below or give us a call today to speak with one of our tax attorneys!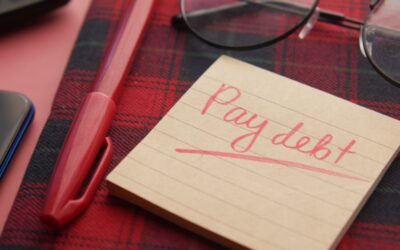 Tax debt is a financial burden that can affect individuals and businesses alike, casting a long shadow of stress and uncertainty over their financial well-being. It occurs when taxpayers owe the Internal Revenue Service (IRS) money, typically stemming from unpaid...
read more